Sightings November 2019
The deep sound of rumbling thunder all over the park punctuated with flashes of lightning, garnish the dark clouds. Deteema Springs has now gracefully entered the green season.
Herbivores Sightings
We are all hoping and expecting synchronised impala births which have been delayed by the late rains. The full moon of November normally coincides with those births which are the result of buck that were conceived in May.

Without good first rains they can push and withhold a bit. These animals inhabit the same areas all year round and their difference in feeding behaviour gives them a different advantage.

Couch grass sprouts are now visible and make up the main diet of antelopes with split upper lips, giving them an added benefit to manipulate food into their mouths.

Antelopes like Roan and Sable are still roaming the vlei, munching on non-competent thatching grass which constitutes their daily diet.

Big herds of buffalo have also been sighted in a nomadic pattern trying to fulfil their daily needs of water and low nutrient dry grass.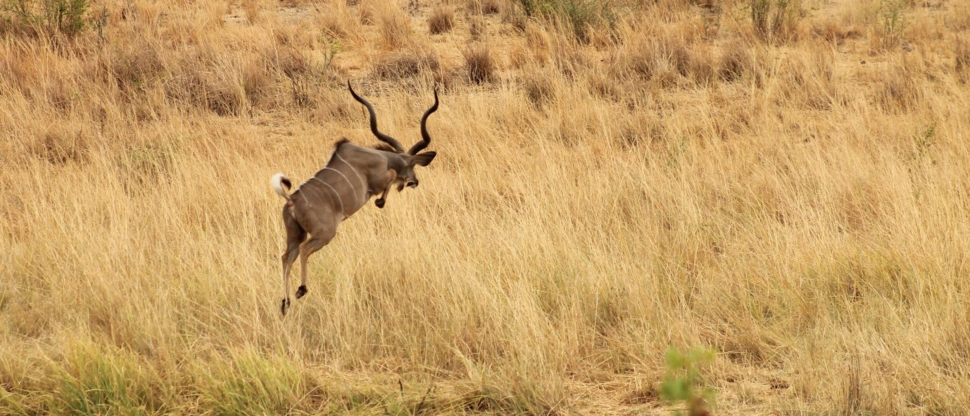 Big Cat Sightings
The month has seen exceptional sightings of the elusive leopard and cheetah.

Lion sightings have been plentiful and a guide witnessed two young adults participating in hunts.

The once scorched environment is now bursting with a life that is good for the animals but one which also presents a challenge to all the guides when they try to show guests disappearing tails.
Hippo Sightings
Hippos are fiercely fighting for territory and also for dwindling sources of water.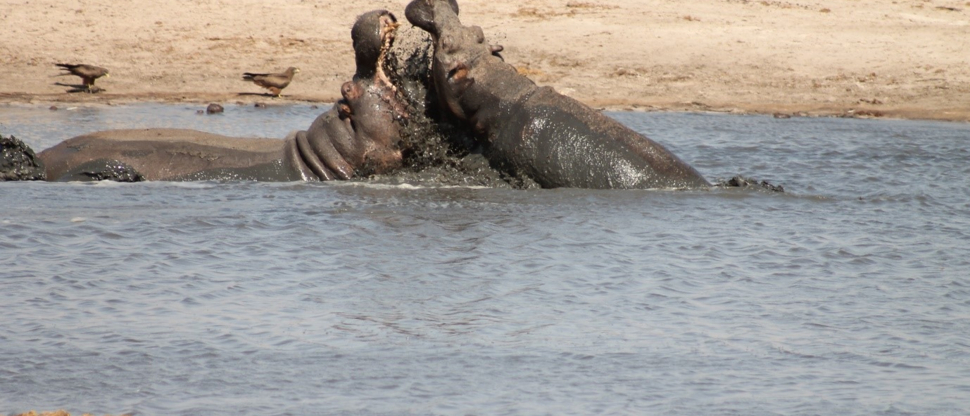 Birds Sightings
Birds love Deteema which has now become a birders paradise with over 40-Palearctic and inter-African migrants being counted.

Carmine bee-eaters are in transit through the area in search of tasty swarms of flying alates. The Lesser spotted eagle, European honey buzzard, Rock kestrels, falcons and a variety of waders are also now in the area.

It has been a productive year for most vulture nests as we have sighted a number of sub-adults, feasting on the abundance of scraps and afterbirths which are now available.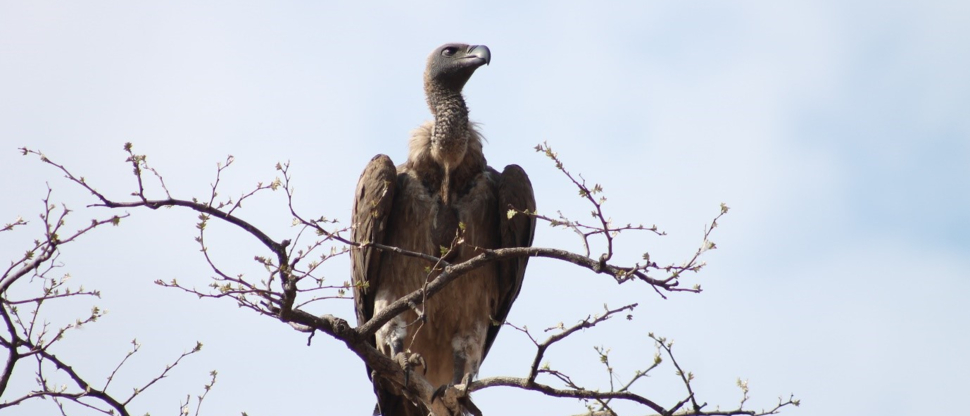 Warthogs Sightings
Warthogs are master diggers of juicy tubers and rhizomes, and seem to be all well utilising their calloused knees and snout for survival.

Every animal on the predator food chain has been playing carefully because free meals are long gone as animals start recovering from thirst and malnutrition.
Reptile Sightings
Reptile sightings have been more frequent especially with shy snakes retreating into the bushes.

The esteemed Black mamba, Mozambique spitting cobra, boomslang and other snakes have been spotted shining and shimmering from recently sloughed skins after aestivation.