Sightings August 2019
DETEEMA SPRINGS CAMP HAS BEEN BLESSED WITH AMAZING SCENERY, LANDSCAPE AND ANIMALS. WITH THE CHANGE IN SEASONS THERE IS A SHIFT IN BOTH THE ENVIRONMENT, ANIMAL BEHAVIOUR AND ACTIVITY.

Now is the time of the year when keen walkers and safari enthusiasts wish to be at Deteema springs camp which is aptly situated within the Hwange national park on the Robins side. The landscape with dust swirling on its bare ground, trees continuously shedding all their leaves and a myriad of animals congregating at waterholes for a chance to catch a sip of the elixir of life housed within them. For those with the urge, the drive and heed the call of the wild to get down and personal with nature and game. Tracking game like lions and big giants like the elephant has become easy and inexpensive. This coupled with a higher likelihood of seeing them in their natural habitats or as they go on with their business makes for an intriguing experience.

Painted dogs are done denning consequently giving us the wildest experience with their gruesome killing, yet it is regarded as the fastest and most humane way. That gives one a whole new sense of perspective wouldn't you say. Winter seems to be leaving us getting into longer days and short nights.

Birdlife is very good at the moment with Hwange's nice and rarely encountered species like the yellow-throated sandgrouse, pied avocet, racket-tailed roller, Arnot's chat gracing the park with their presence. The more common vultures and other birds of prey have resorted to "hang out" at the edges of the open vleis to take advantage of various predatory kills, the dying, weak, old and unhealthy mammals. On a normal game drive at Deteema camp we do access Salt Pan which is a haven for Waders that decide to use this area to overwinter, one might say it is their winter getaway. Other bird species do also overwinter here like the black stock, marsh sandpiper and Walberg's eagle.
Dusk and Nighttime at Deteema is always a special time. Many a special moment have been enjoyed and cherished. How could they not with a lovely sunset as the sun disappears into the horizon giving way to a jaw-dropping night sky full of vast stars and planets offering for an amazing stargazing and astronomical extravaganza. Guides at Deteema are always happy and proud to share the countless myths and legends of the constellations in the African sky that are associated with our varied ancestral views, cultures and traditions.

Lion sightings were good this month. At one instance, 3-4 different Prides were sighted on a morning drive. All cats, hyenas and dogs are in good condition as free meals at this point are readily available. Weak buffalos and elephant are staying not far from waterholes to avoid walking for long distances to water and these places have become killing grounds of predators.

General sightings of roan, reedbuck, sable, klipspringer, Steen buck and giraffe are amazing. On roughly 20% of our drives, guides sighted the rare bat-eared foxes. Cheetahs have also been seen quite often with signs on "signposts" which they mark with scat. Most important is visibility as most trees have lost leaves and our engineers keep the bush penetrable. Armchair safaris have become more desirable due to the presence of "dagga boys" and elephants, that frequent the sips in front of the guests' tents with one or two moments of a leopard sighted as it came to drink. Big herds of buffalo are now being sighted in the area coming for new shoots of grasses after the controlled burn and permanent water.

More to come next month from the Deteema team. See you there!!!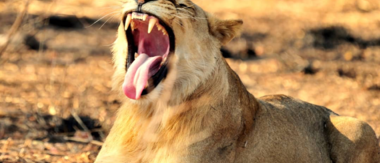 What to expect on Safari
An unknown experience can be both exciting and daunting, we have unpacked some of the practical aspects of going on safari.
What to Expect