Sightings November 2019
Life as we know it in the Springs just keeps getting better. What better way to start your day than spotting a lion out and about on a kill in full view, at the main entrance. If that doesn't feel like a welcome, then nothing ever will. The lion managed to successfully hunt a Kudu bull in the early hours of the morning and we were all lucky enough to witness the action.
The Deteema Springs pride has made its presence felt to everyone with their everyday appearance. They ushered us into bed and send us off to sleep with their deep guttural roars, resonating with our souls.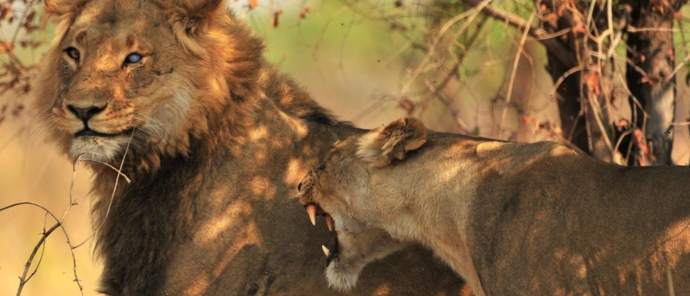 The Spring experience is never complete without seeing our gentle giants having their drink and moving about camp, slowly yet with purpose. Watching them mingle and tussle with the buffaloes has resulted in many incredible moments for us and our Deteema family. It was the perfect way to end the day with an armchair safari on the deck, surrounded by these amazing animals.
Until next time…

Musalezubuya,
Hwage Deteema Springs Team