Gonnye Sethlare Pre-School
At Machaba Safaris giving back to the community has always been an important part of our ethos.

Our vision of starting Gonnye Sethlare Pre-School dates back to the days when Machaba Safaris was no more than a dream we shared around the campfire. This dream finally became a reality in 2017 when we were able to integrate a pre-school into our community development programme.

Construction of our first pre-school in Dithsipi completed in May 2019 and we were able to open our doors to our first batch of students.

Welcoming our first students to the pre-school was a proud and joyous moment for the Machaba Family. Surrounded by delighted parents of the Dithsipi village and their young ones, the Chief of the village gave a humbling speech of appreciation and thank us for looking after the next generation of his village.

The school is the only educational centre in the village and now educates 36 children. At the end of 2019, we had our first students graduate and they are now off to attend primary school. We are so very proud of their achievements!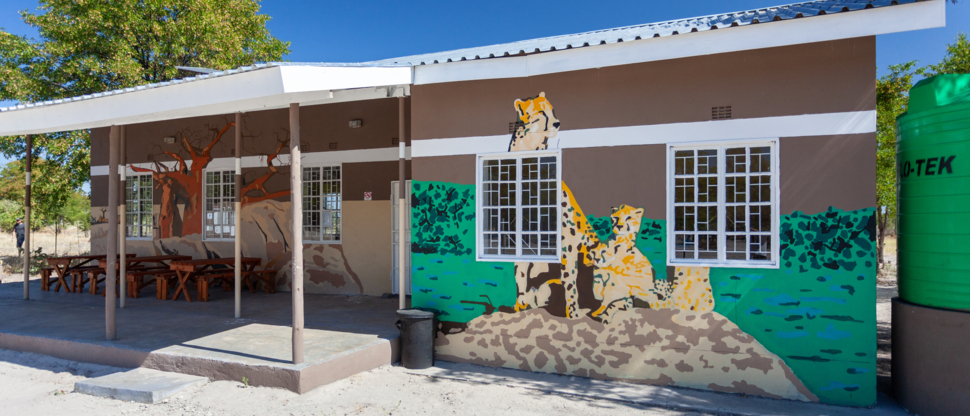 The main purpose of the school is to educate our younger generation who are our future conservationists. One day these students will take responsibility for protecting and conserving the Okavango Delta.

A typical pre-school day consists of several classes covering English, Setswana, the ABC's, maths and general knowledge. After class, the kids have the chance to play and have fun outside on the jungle gym facilities in the school grounds. The Machaba Safaris Foundation provides students and staff with meals, uniforms, and basic necessities.

Over the next 10 years, we aim to develop at least five more schools in remote areas where rural communities struggle to get their youth educated. Don't be surprised if there are more, as the pride and joy brought about the projects cannot be underestimated.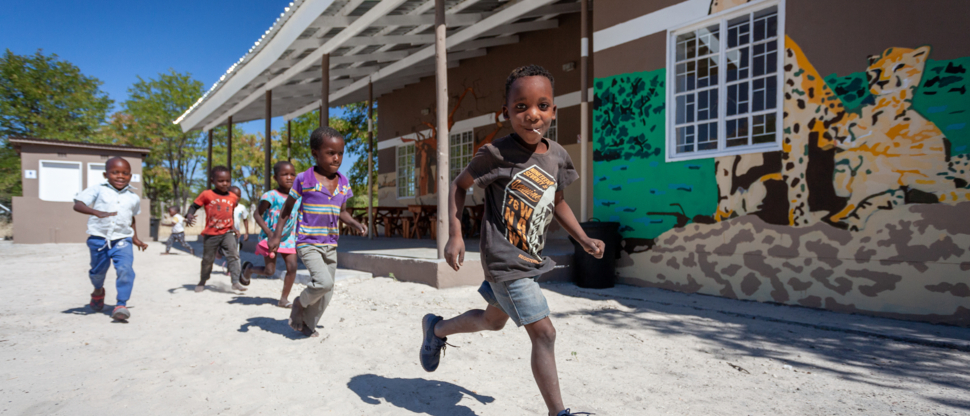 Want to get involved?
A visit to the Gonnye Sethlare Pre-School could be on the agenda when you spend time with us in Gomoti Plains.

The school's headmistress, Mrs Molly, always welcomes cash donations as well as stationery and educational toys which are available to purchase at our camp's curio shop.

Alternatively, you can get involved by contacting us directly. Follow the link to our "contact us" page to get in touch.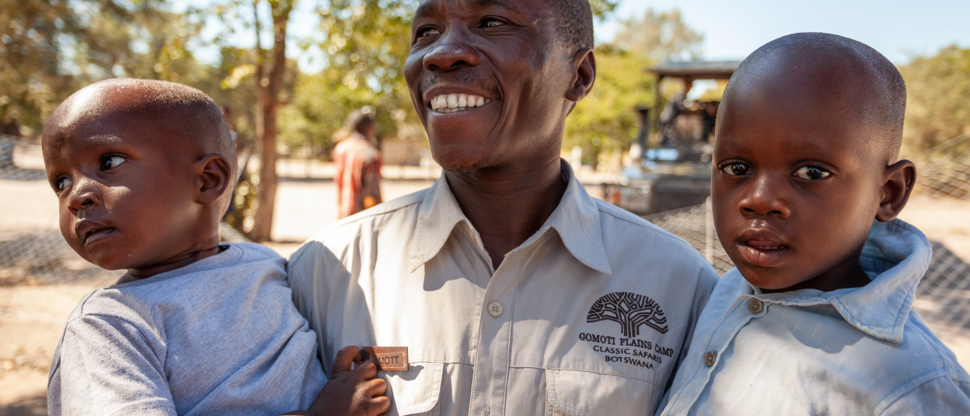 Discover Gomoti Plains
Named after the river it borders, Gomoti Plains camp lies alongside one of the smaller of the water system's flood plains.
Read More