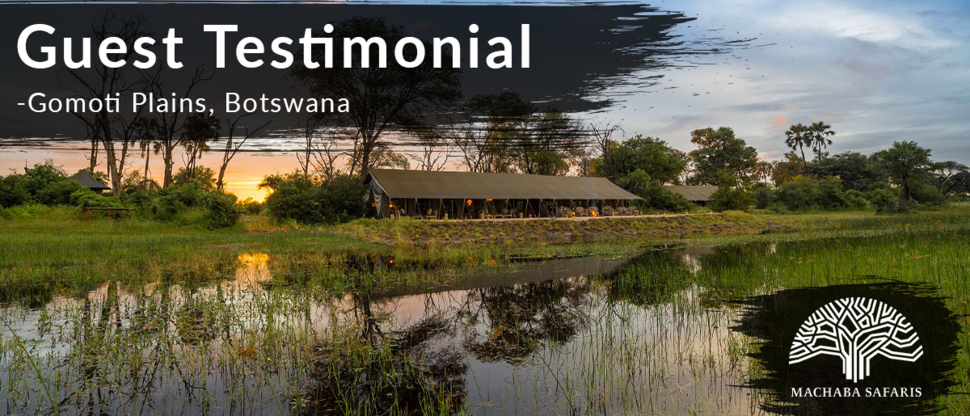 We Love Hearing Your Stories

We are so blessed to meet many awesome people from around the globe who come to Machaba as guests and leave as friends. Many remain in contact with us long after they have arrived home.

What a lovely surprise it was to receive this lovely testimonial from our friend Charlie, telling us how much he enjoyed his safari holiday with us.
Charlie's Testimonial

I thought I'd tell a little feel-good story about my safari guide, Badisa, nicknamed BD. As most guides do, he asked me if there was anything, in particular, I wanted to see prior to leaving for our afternoon game drive. I replied that although I had seen plenty of lions and leopards during the week I wouldn't mind seeing them again. Also, I had heard there were wild dogs in the area and would love to see them as well.

Although wild dogs are notoriously difficult to find, BD nodded and mentioned there was a small pack of three that had recently been spotted nearby and we could look for them. We searched for the next two hours and spotted a few zebra, some impala, red lechwe and some boisterous elephants but we wanted dogs and cats. BD constantly stopped to check the roads for fresh tracks but continued to shake his head in disappointment.

As the sun began to set, I began to chalk it off as one of those drives where you are surrounded by beauty but have no blockbuster sightings. Suddenly BD stopped, peered down at the sand track we were driving on and pointing at a huge paw print in the sand, said excitedly, "Lion, and it's close, I can smell it!"

Low and behold, as we rounded the next corner a solitary male lion was sat on our path. For the next 30-minutes, BD predicted when he'd yawn, when he'd make territory calls and when he'd move almost to within the second of it happening.

With darkness almost upon us and content, we'd found a big cat, we started to head home. We were driving about 40 km/h on a sand road in the middle of the African bush at night when BD slams on the brakes. "There's a leopard here," he said. I wanted to know how he knew. He answered, "There are fresh paw prints over these tyre tracks which means she was just here".

I think we can all agree that being able to tell from a paw print how close a leopard is, is the coolest thing ever. Being able to do that while travelling at speed is on a whole new level! A minute later DB stops 10-metres away from the leopard, relaxing in a tree. As she stretches and yawns DB asks, "Where shall I shine the light so you can get the best pictures?"

By now, it's pitch black and we're 45-minutes from where we need to be. It's worth mentioning at this point that BD's day starts super early, somewhere between 04:00 and 05:00 and it is now 20:00. This guide is intent on seeing everything he can even though he does this every day. By anyone's standards, BD has done enough to please his guest and has every right to get home as fast as safely possible and end his day.

However, BD is relentless, pulls out his spotlight and continues the search for wildlife. I couldn't believe it, imagine having such a raw insatiable love for what you do. It's like working hard all day Friday and still deciding to work late just because you love your job!

While we stopped for hares, an owl, a baby hippo and even a chameleon and I just couldn't get enough of seeing how much he loved what he was doing. When we got back, I thanked him for his incredible efforts in making my day so perfect. He accepted my thanks, graciously and replied, "We're finding dogs tomorrow!" His passion is contagious and although I was excited for the next morning I felt happy to call it a day and finally get some rest.

Imagine my surprise, when 20-minutes later BD sits down next to me at the head of the table at dinner, hosting the camps other guests and myself. The rest of the evening was spent recounting the best stories from his years of guiding.

The next morning as we left camp BD checked the road for tracks. "It's like reading the bush newspaper," he said, "you can see who's been around in the night". And then, 20-minutes later, we found wild dogs. All three of them.!

Thanks for everything,
Charlie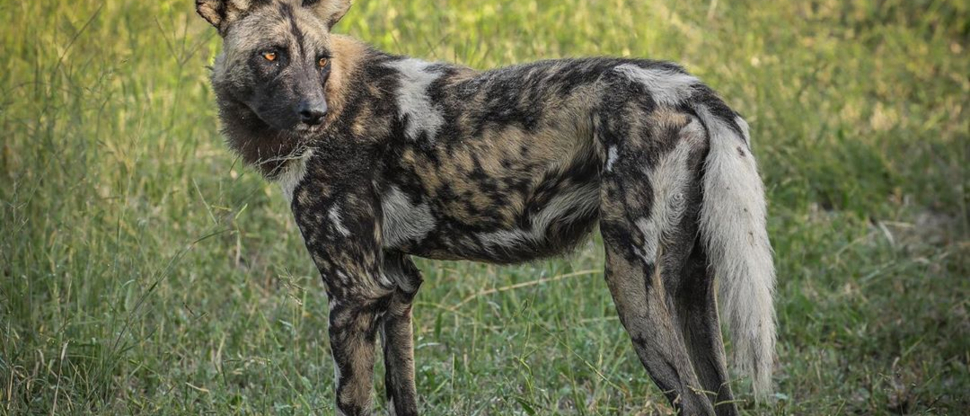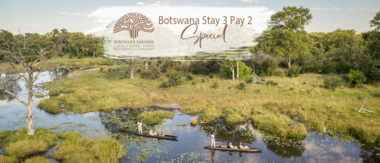 Botswana Stay 3 Pay 2 Special
Book your 3-night stay at and receive a complimentary night at any of our participating camps and lodge in Botswana.
View Special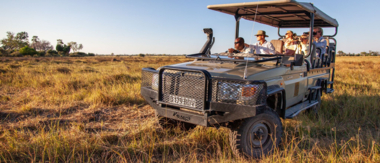 What to expect on Safari
Going on a safari is an unforgettable adventure. Read here for more on what to expect on a safari.
What to Expect