Sightings October 2019
The month of October brought with it, an array of wildlife sightings.

With the water levels being as low as they are in most parts of the Chobe River, where there is water, animals are congregating in massive herds.

In fact, the river cruises have been so productive from a wildlife point of view, we even had several guests opt to rather spend more time on the boat on the full day safaris, and less time on the game drive part of the full day safari experience. Now that's saying something!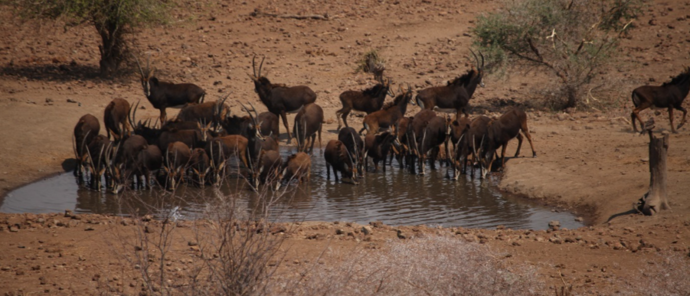 The unknown young male lion was seen on two occasions at the beginning of this month and then vanished. We have not seen him since the 10th of October. With all of the competition in the area, it is not surprising.

Our guests were also lucky enough to have the resident female leopard, and her now sub-adult male cub, frequent the lodge in October. Guests that were in two of the rooms, watched as a flock of guinea fowls mobbed the younger male leopard, which sent him scurrying back up the hill, away from the water hole, towards Mom! With his tail tucked between his legs, we could see that the youngster was not impressed with the encounter.
We were lucky enough to have her and her sub-adult male cub visit our water hole four times, that we know of, in October.

The giraffe sightings have still been outstanding this month, which is music to any safari goer's ears. Large herds have been seen daily along the Chobe River, as well as at the lodge waterhole.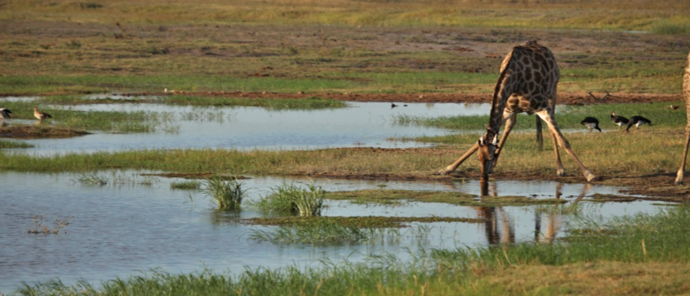 With the larger prides of lions also hanging around not far from the River, hyenas have not been far away. The morning safaris have been very promising, with hyenas seen on nearly every early morning safari.

The large herds of buffalo have also been a massive highlight for our guests and guides alike. The game drives along the Chobe River after a full day picnic lunch has proven very successful for buffalo viewing.

The great white pelicans are still in the area too, their numbers are unusually large and provide for some amazing entertainment, as they fish in a very orderly manner.

We are still eagerly awaiting the rains! They have not yet set in, however, promising signs are there in the form of a bit of thunder and lightning over the top of the lodge. We anticipate the rains will come in November, holding thumbs and crossing fingers!

Until next time
Ngoma Safari Lodge Team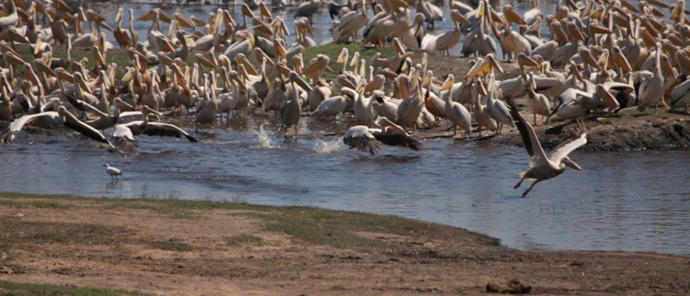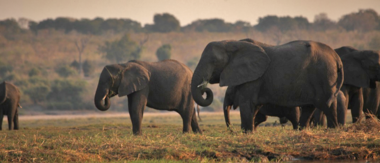 What to expect on Safari
An unknown experience can be both exciting and daunting, we have unpacked some of the practical aspects of going on safari.
What to Expect