Sightings February 2019
We are welcoming our elephants back to Khwai! After a short break away, our elephants and their new, curious additions to their herds are heading back in full force. It's a great feeling to have these majestic creatures back in the area & adorning the riverine landscape.

On afternoon game drive, we spot a pride of 3 beautiful lionesses with 5 slightly elder cubs actively moving on the road ahead. As the temperatures cool, they make their way towards the hippo infested river to cross. This event is much to the annoyance of one of the hippos who charges several times in an attempt to chase them off.

One of our leopardesses finally introduced our guests to her little one: a tiny cub was spotted under the thick Mopane shrubs. This tiny leopard cub appears to be around 3 months old. We all look forward on spending some quality time with mom & cub in the near future. Mmatsebe, our resident leopard, seems to have run into some competition to take over her territory. Several leopard fights have been witnessed & we are all curious to see who will be or remain queen of this area.

We had the pleasant surprise of seeing a pack of 18 and a pack of 5 wild dogs on consecutive days. They were witnessed sleeping, resting, hunting, playing & greeting.

A visit to hyena den did not disappoint – the interrelationship between these hyenas and a porcupine neighbor that shares the den makes for a unique viewing.

Unbeknownst to our slithery friend – the African Rock Python – he had been spotted on the kitchen roof by our chefs – who were alarmed by birds & was gently removed to a nearby bush.

Another python was spotted near the staff village & the same fate awaited him – back to the bush they go.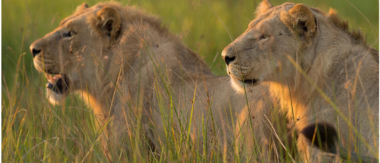 What to expect on Safari
An unknown experience can be both exciting and daunting, we have unpacked some of the practical aspects of going on safari.
What to Expect