Sightings June 2018
Where to start with this June month! It has been a phenomenal month of game viewing at Machaba & Little Machaba!

Wild dogs have been running through camp as part of their hunting grounds, as their den site is very near. They killed an impala right in front of room 4 & room 6, just re-iterating the old phrase: "Don't leave camp, you might just miss out!" They are regularly patrolling the open floodplains near camp in search of food, while keeping an eye out for danger.

Hippos are fighting for territories as ponds are starting to dry up. Our 'hippo-beach', located opposite our pool, is daily occupied with hippo sunbathing & their snorts & grunts are heard throughout camp.

Lion sightings have been a bit sporadic, however they are heard almost daily & we know they are around. At this stage they have become more elusive than our leopards.

A dead elephant gave much joy to a pack of hyenas recently. With full bellies, high pitch laughter & the smell of death – there was a great photographic opportunity for the not so faint hearted guests!

Leopards are a great attraction for young & old alike. Whether they are resting on a branch, munching on an antelope or in search of prey, they remain the favourite animal to tick of guests' lists.

We had some truly amazing sightings this past month and are sure they will continue into July!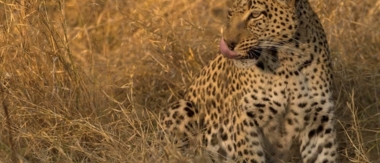 What to expect on Safari
An unknown experience can be both exciting and daunting, we have unpacked some of the practical aspects of going on safari.
What to Expect