Sightings January 2018
2018 is upon with an unbelievable start – this January, the focus for this month is on the leopards' within the concession as they continue to thrive within Khwai, as the sightings of these elusive cats becomes more and more common.

Khwai is a fortunate area to view leopards, there are a few steady seasoned successful females in the region; the leopard population is on the rise. Over this past month, we have had numerous encounters with leopards and their curious new borns.

There is the blue eyes female leopardess that has shown us her new born cub that timidly approached the vehicles from afar under her mother's watchful eye.

There is another female who is fondly now known as the Seronga female, her name originates from the territory she now possesses, whom has been making regular appearances on kill sights with her new born cub which is mostly tucked away in a tree stump and is still really timid.

Not to forget Zaphod, whom is a fairly large male now, with still the same exuberance and enthusiasm he has always shown, however he is getting of age where his father who is a fair amount larger, will chase him out the territory should they meet.

The "Queen of Khwai" "Mmatsebe" the most successful female leopard in the region with several offspring in the area, such as "Blue eyed female" "Zaphod" and now her latest addition is a young female leopard who exuberates confidence, no doubt an attribute form her mother.

We look forward to the month of February, with hope that these leopard mothers will continue to give us glimpses into their mysterious ways.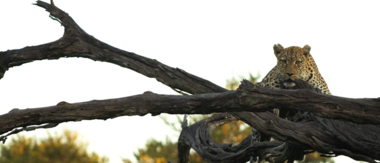 What to expect on Safari
An unknown experience can be both exciting and daunting, we have unpacked some of the practical aspects of going on safari.
What to Expect