Sightings August 2018
This month was definitely leopard month at Machaba Camp! Too many sightings to count. Leopards with kills, leopards greeting, leopards grooming, leopards mating, leopards resting, leopards playing and leopards feasting.

Wild dog encounters were similar. After reporting that there were 12 wild dog pups, the pack has lost a few, with 9 puppies remaining. One of the pups got killed by a zebra while the pack was moving den sites. A terrible sighting to witness. However they seem to be doing very well & there were regular sightings of the dogs killing & returning to the den to regurgitate their meal for the youngsters to feed on.

Even the lions & buffaloes made a few appearances this month, swimming across the channels in pursuit of greener pastures.

Winter is definitely on the way out & summer temperatures are slowly returning. The cold mornings are become milder & milder. Elephants & hippos dot the riverine Khwai landscape & we at Machaba Camp / Little Machaba Camp look forward on sharing this magical place with our guests.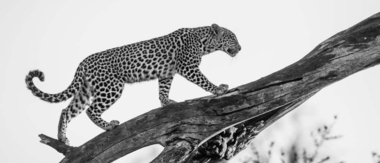 What to expect on Safari
An unknown experience can be both exciting and daunting, we have unpacked some of the practical aspects of going on safari.
What to Expect