Sightings September 2017
September has been another incredible month for Machaba & Little Machaba.We've had lioness' giving birth to cubs right in front of camp, just underneath a large blue bush. Every night soft contact calls can be heard in front of the camp with the occasional loud roar from the dominant male guarding his newly expanded family.

We have been spoilt this past month with sightings. Some of these remarkable sightings include three generations of Leopards feeding on the same impala.

Wild dogs have been hunting through the camp on a daily basis, with their puppies trying to keep up. They usually give up and find comfort under a shady tree.

The lions have been heard chasing off intruders with sounds that carry through the night, leaving a few battle wounded and licking their wounds in the morning.

The heat is starting to turn up, which is bringing signs of rain and will bring us into yet another extraordinary change of season within the Okavango Delta which we cannot wait to see how it all unfolds.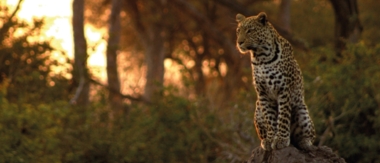 What to expect on Safari
An unknown experience can be both exciting and daunting, we have unpacked some of the practical aspects of going on safari.
What to Expect