Sightings March 2017
People of Botswana have been crying for water over the past five years, as the water table has progressively dropped. This season there has been more water than one could imagine with the rain water overflowing the river banks, flood plains area all submerged and we have access to half the concession.

The airstrip also felt the aftermath of the tremendous amounts of rain the Delta has experienced this season, where one can now view hippos on the submerged runway via a mokoro!

No secret that the cats of the Delta are not the biggest fans of getting their toes wet, with leopards spending an obscene amount of their time elevated patiently waiting for the water to dissipate to roam their full territories again. Lions are elevating into the trees to gain a better vantage point and to keep dry. Every single morning, predator tracks can be seen on the way to breakfast, as the high dry land is far more condensed with all the animals steering clear of the marshy areas.

Guests laughing as Moreri nervously tests the crossing, within a week of this picture the water levels were rising at a foot a day, safe to say we did not use this crossing again, particularly after a drowned vehicle was spotted on the other side. The water levels are slowly dissipating, now as we apprehensively await the flood waters from Angola where there was a substantial amount of rain water in their summer too!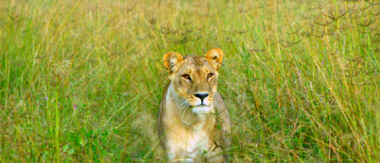 What to expect on Safari
An unknown experience can be both exciting and daunting, we have unpacked some of the practical aspects of going on safari.
What to Expect