Sightings June 2017
June has been the month of the wild dogs here at Machaba Camp.

Suspected to have a den site close by, everyone was on the lookout. The den site discovered, we can hear the yelping of the little pups, but they have not been seen as such.

The wild dogs however having to provide for their offspring, are on top of their game. Several kills were made in & around Machaba Camp – one just outside the kitchen door!

So guests on game drive had to rush back to camp as this is where all the action happened. It is true as many of us say: "Don't go on drive, you'll miss out!"

A lion was spotted trying to cause some havoc at the den site, however it quickly gave up & left the puppies to be.

Elephants have been seen all around. As the landscape gets more barren daily, they congregate around the water sources more often.

They are also often seen digging for salts & minerals. We had the displeasure of watching one elephant with a broken leg drowning in the river. A very emotional experience for all involved.

Birdlife has been phenomenal, with flocks of White & Pink Pelicans being spotted. As the water in some of the pans decreases, 'fish' traps are formed. An array of bird species can be seen feasting.

Mmatsebe's cub has been spotted on several occasions – what a cutie it is! Leopard sightings have been very good this month.

Lionesses have been in & around the camp. The evenings around the fire have a sense of tension as their roars echo through the night. Guests intensively listen in order to locate the big cats. "Are they close to our room?" Not too worry – our guides safely escort them back to their rooms. The lionesses roar once more.

Time to call it a night.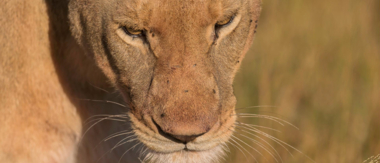 What to expect on Safari
An unknown experience can be both exciting and daunting, we have unpacked some of the practical aspects of going on safari.
What to Expect