Sightings July 2017
July has been phenomenal! The new day starts with a steaming cup of coffee around the burning embers of the remnants of yesterdays fire, sun rising over the tree tops, as the mist starts to rise – celebrations for those who have made it through the night. Thus the morning safari begins, fresh tracks from the night telling a story, or as the guides refer to it as the morning newspaper.

Our infamous leopard of Khwai fondly known as the Machaba female or Mmatsebe, meaning marked ear, scanning over her land for an opportunity that will keep her and her young one alive amongst avoiding any dangers that may cause her new family harm, including her previous cub known as " Zaphod" who now outsizes and outmuscles his mother, but certainly not outsmarting her.

Three generations of leopards, have been putting on a spectacular show this past month. However, recently the wild dog den has now spawned newly born pups -approximately ten, which means greater competition for the leopards as these dogs will be fierce in raising their young, hunting twice a day to keep all the extra mouths fed and ensuring the success of their pack.

The coming months will be filled with emotions from high to low, as we will witness all feats of nature. Never to forget whom is watching, patiently waiting for the right moment to remind us all who is king of this land.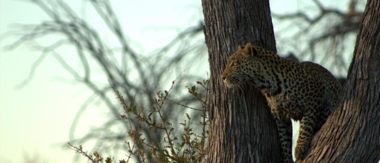 What to expect on Safari
An unknown experience can be both exciting and daunting, we have unpacked some of the practical aspects of going on safari.

What to Expect