Sightings May 2018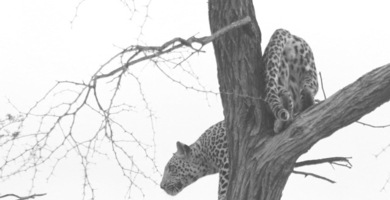 Last month's excitement around the arrival of the flood waters from the Angolan Highlands remains with us as now that the rainwater filled pans are drying up, the wildlife needs to move towards the main channels and flood plains – ensuring better and better sightings.

The camp is experiencing very large herds of elephant moving into and through our private concession. This includes almost daily visits by breeding herds, with up to 50 elephant crossing the channel between the pool and tent 5 on occasion.

Leopard sightings have reached a peak this month, with four successful kills being found. All of these can be attributed to the two siblings that we have been observing over the last year as they leave their mother and become independent. Even their very shy mother is being seen more often! One vehicle saw leopard 3 nights in a row.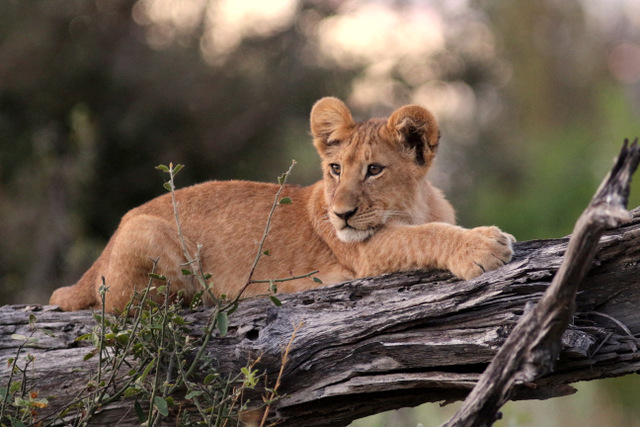 The lion pride remains together and united with the 6 young cubs and 2 older cubs being photographed by our guests on a daily basis. On one afternoon drive all of our guests got to witness the mothers successfully hunting an impala. Before they killed it they let the cubs play with the impala to start to hone their hunting skills. One of our small, nomadic prides came back into the area – a mother and her two adult offspring – and guests witnessed these two youngsters hunting warthog whilst on their way in from the airstrip – what an introduction to the area.

The Mountains pack of 15 Wild Dog paid us a fleeting visit, successfully hunting an impala right in camp, before heading back North again into the adjacent concession.

Night drives have revealed some unusual sightings, the most memorable were two separate Aardvark sightings, numerous Civet, African Wild Cat and Servals as well us a very unusual sighting of 8 honey badgers all together!

The sunset boat cruises remain exceptionally popular – elephant crossing the main Gomoti River, Hippo and large herds of Buffalo in the floodplains are just some of the highlights.

Yours, in nature.
The Gomoti Plains Camp Family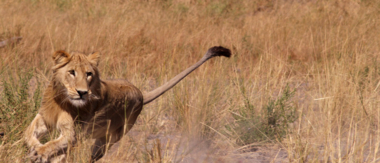 What to expect on Safari
An unknown experience can be both exciting and daunting, we have unpacked some of the practical aspects of going on safari.
What to Expect