Sightings November 2017
Cats, Cats and more cats – oh, and dogs as well November really was the month of the predator – made very easy by the fact that the seasonal deluge of impala fawns made feeding almost as simple as ordering take-aways.

A number of our game drives witnessed the Plains pack of wild dog – unfortunately back down to 5 pups and the 4 adults – successfully hunting these young impalas. The dogs also had warthog youngsters on the menu as summer has seem most animals dropping their progeny.

Lions are equally as plentiful, with these magnificent cats being seen on most drives and even in front of our main tent at high tea. One of our guests was relaxing on the daybed outside her tent admiring the dawn when she saw a beautiful lioness walking purposefully right past her on her way to drink from the stream in front of the camp! On another occasion, the game drive vehicle followed 2 lionesses between tent 8 and 9 and witnessed them crossing the water to the adjacent island. One of the local pride females has had two cubs that are still very camera shy and another is heavily pregnant – watch this space for more details next month!

Leopard sighting were also on the rise, with one night drive picking up 3 leopards moving in unison down the track in front of the vehicle. On another occasion, this reclusive mother of two sub-adult cubs left her offspring with an impala kill close to one of our tracks. Our guides found the female cub in the shade and were able to show her off to all of our guests over a 7 hour period!
Even the elusive African Wild Cat, that we see on most night drives, made a very rare daytime appearance, playing peek-a-boo with one of our guests from behind a log!

Gomoti Plains Camp experienced the first real rains of the season with 38mm falling overnight. This torrent activated the harvester termites which in turn attracted thousands of insectivorous birds – from great flocks of martins, swallows and swifts as well as the bee-eaters, rollers and oxpeckers all catching airborne termites, to the larger raptors like Tawny, Fish and Brown Snake Eagles and Bateleurs and even the ungainly Marabou storks who could all be seen on the ground next to termite holes collecting their prey before they could even take flight.

This rain was exceptionally welcome as water levels are continually dropping. We have had to re-locate our Mokoro station closer to the main Gomoti river, and unless we have more rain quickly our sunset boat cruises will have to be suspended due to the large sandbanks that are now starting to block the main channel.

All in all though it was yet another incredible month with exceptional wildlife and even better birdlife as the summer migrants have now arrived en-masse!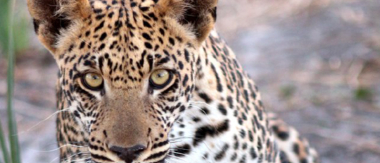 What to expect on Safari
An unknown experience can be both exciting and daunting, we have unpacked some of the practical aspects of going on safari.
What to Expect