Sightings August 2017
August has proven to be an incredible month for game viewing at Machaba & Little Machaba. Lions galore, leopards lurking around every corner, wild dogs denning with 12 pups and elephants dotting the riverine landscape.

Kills were plentiful this month – one of our most memorable however must have been the one where a kudu kill got shared by lion & leopards alike. The two big cats would tolerate one another to a degree – some growling, snarling & hissing did occur. They would take turns resting & feeding. Exceptional to say the least!

We also had an amazing cheetah sighting this month – the first one in over 2 years! So needless to say it was a true 'cat fest' here at Machaba.

The wild dogs have moved dens and have been quite elusive in the past week. However they have been hunting successfully the past month & the cubs are growing rapidly.

Hyenas have moved back to their den site as well this month. One little cub has been spotted, its curiosity brings it very close to the vehicles.

Elephants & hippos have been plentiful – at one stage a herd of about 150 elephants spread across the river Khwai. A sight to remember!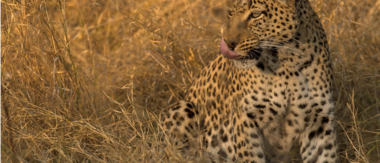 What to expect on Safari
An unknown experience can be both exciting and daunting , we have unpacked some of the practical aspects of going on safari.
What to Expect