December Sightings 2019
The festive month of December did not disappoint! We had unbelievable wildlife sightings at Machaba Camp.
Lions
Two tiny lion cubs have been spotted and they are absolutely adorable in every possible way! Lions have been spotted many, many times over the past month.
A great sighting was one where 5 lionesses feasted on a zebra and another lioness sprinted up a tree in an attempt to steal the leopards kill, but alas, she did not succeed.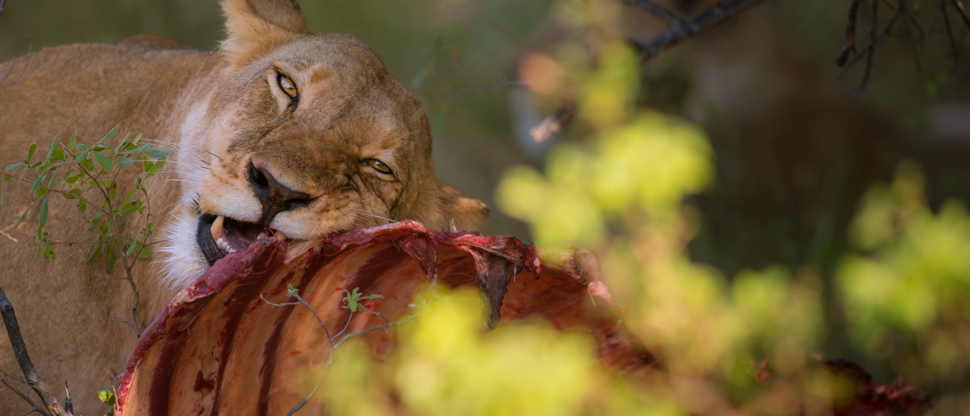 Leopards
We witnessed a mating pair of leopards at Maghoto towards the end of the month. We also had several leopard kills in trees.

We had the privilege of welcoming an unknown leopard into the Khwai area. His one eye seems a little damaged, so he is easily recognizable.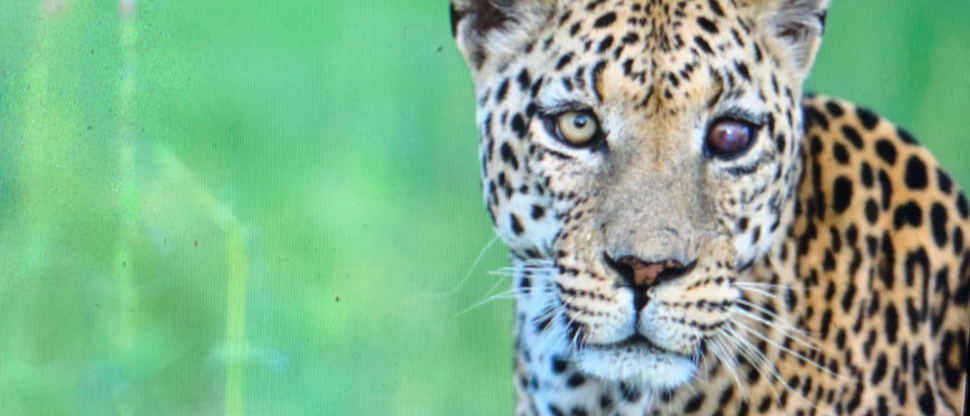 Wild Dogs

Wild dog presence was plentiful. We have seen packs of dogs meet up with other packs, we have seen them completely dispersed, we have witnessed them playing, hunting, panting in the heat, cooling down in mud pools and feasting.

One remarkable sighting this December month was definitely the one where the wild dogs ate on the carcass of a hippo.

This unusual behavior was witnessed for a while until a pack of hyenas ruined the party for them and took over the remains of the dead hippo.
A New Year Awaits

As 2019 dawns to an end, we reflect on the year that has passed. A year filled with amazing wildlife sightings. We look forward to 2020 and hope to welcome you here at Machaba Camp and Little Machaba.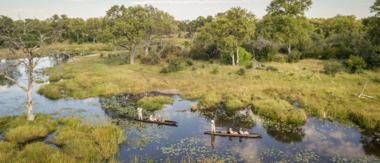 Botswana Stay 3 Pay 2 Special
Book your 3-night stay at Machaba and receive a complimentary night at any of our participating camps and lodge in Botswana.
View Special