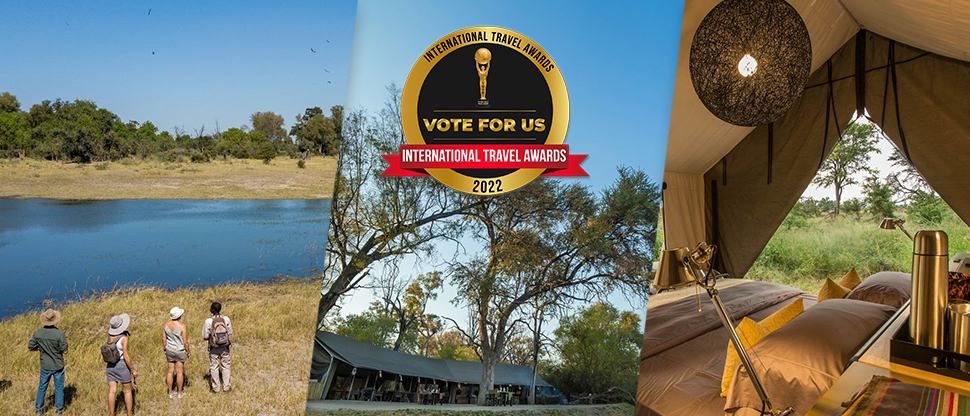 We Have Been Nominated
We have been nominated for International Travel Award's 'Best Tented Safari Camp'!
The Machaba Way
We celebrate, respect and protect the beauty of Africa and her people in order to share her natural splendour with you. Our eco-luxury safaris capture the spirit of an authentic Africa and our remote camps are carefully placed in pristine wilderness areas of Bostwana and Zimbabwe where each one offers you a unique experience.
Vote For us!
Machaba's rich safari experiences invite you to discover the beauty and majesty of the untouched landscapes we operate in. In each of our intimate camps, our personal tented suites offer total privacy and exude a classic safari style. This year, we are humbled to have been nominated for the International Travel Award's 'Best Tented Safari Camp', an annual award given to the finest camps and lodges and recognises the hard work we do.

When you have a moment to support, here's how to cast your vote:
Follow this link: bit.ly/3y8RKVR
Fill in your name, surname and email address
Cast your vote!
The support of our guests over the years has continued to astound us and we thank you for your continued loyalty.