Wildlife Sightings July 2020
Although we are blessed with warm sunny days in July in the Okavango Delta, it can be bitterly cold at times, especially at night and early mornings. We enjoyed anniversary and birthday cake twice and felt honoured guests chose to spend their milestone celebrations with us at Gomoti Plains Camp.
Leopards
We spotted the young male leopard hunting once in a while but, although he is very sneaky about it, he has not been successful.
Lions
Two female lionesses and their six cubs were seen feeding on a buffalo close to the river while the males with full bellies lay busking in the sun. We often see lions just basking in the sun, what a life!
Pearl Spotted Owlet
One precious pearl spotted owlet was found sleeping close to the camp's maintenance storeroom.
Other Sightings
Other notable sightings over the course of the month included impalas, kudus, warthogs, lions, elephants, giraffes, antelopes and buffalo.

Best Wishes,

Christopher Baemi
Gomoti Plains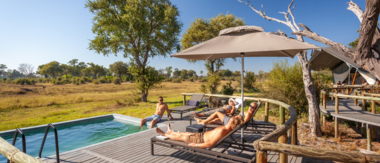 Gomoti Plains Camp
Named after the river it borders, Gomoti Plains camp lies alongside one of the smaller of the water system's flood plains.
Find out more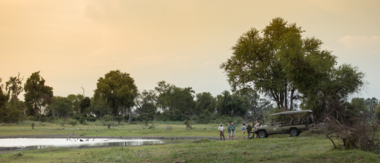 Botswana
A treasure trove of riches, Botswana is home to the glittering Okavango Delta, the great plains of the Chobe National Park and a nation of peaceful people who can trace their ancestral roots to the beginning of time.
Find out more