Welcome inside
Verney's Camp
Verney's Camp is a nostalgic-style safari camp. The main camp area is flanked by 2 family tents and 8 double tents, which are tucked into the teak forest on an elevated platform that provides sweeping views over the pan and waterholes. Each tastefully appointed unit contains a luxury en-suite bedroom with modern bathroom with hot and cold water and flushing toilet, and patio deck and relaxation area. Verney's Camp is a highly sought after combination of location, comfort and exceptional bird and wildlife viewing.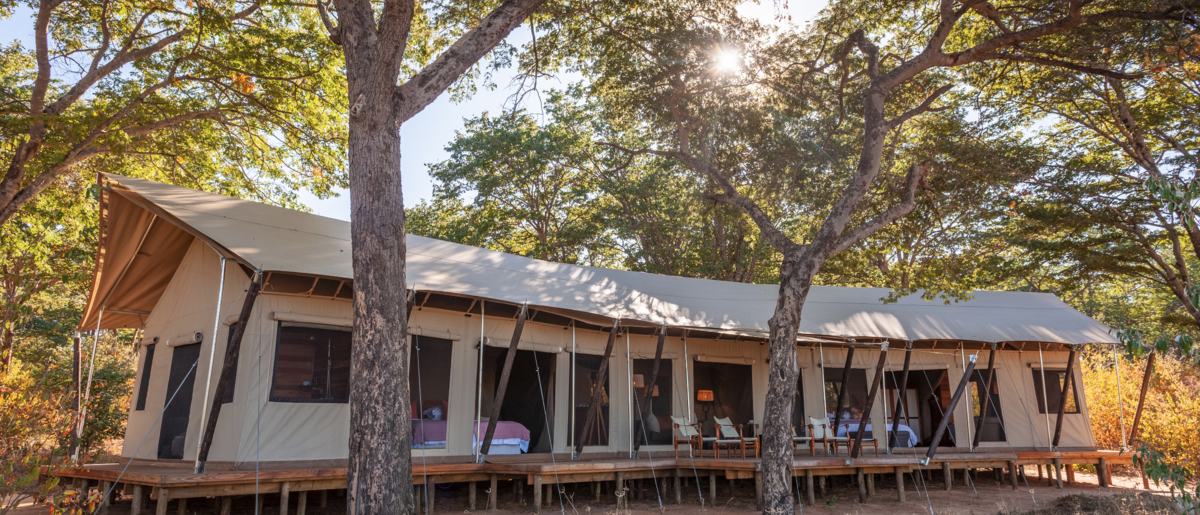 Luxury double and family safari tents
Our elegant safari tents feature en suite bedrooms with a romantic king-sized bed that can be separated into two twin beds. The family tents at our camp have two separate sleeping areas, each with its own oversized bed, comfortably catering for four guests in total.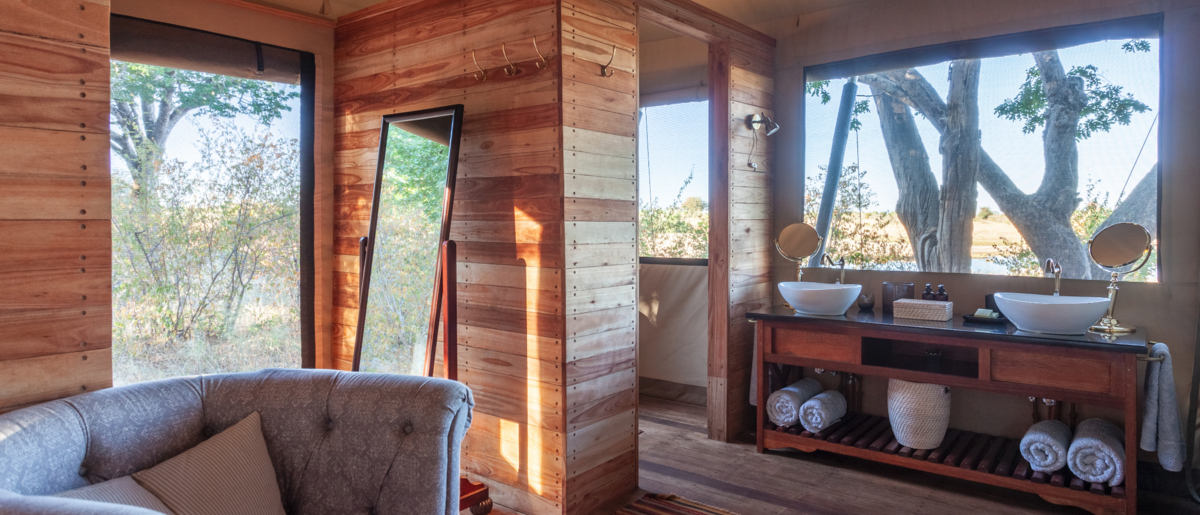 Modern en suite bathrooms
Every eco-luxury tent has an en suite bathroom with hot and cold running water, a double basin vanity, an indoor shower, flush toilets and locally sourced bath products.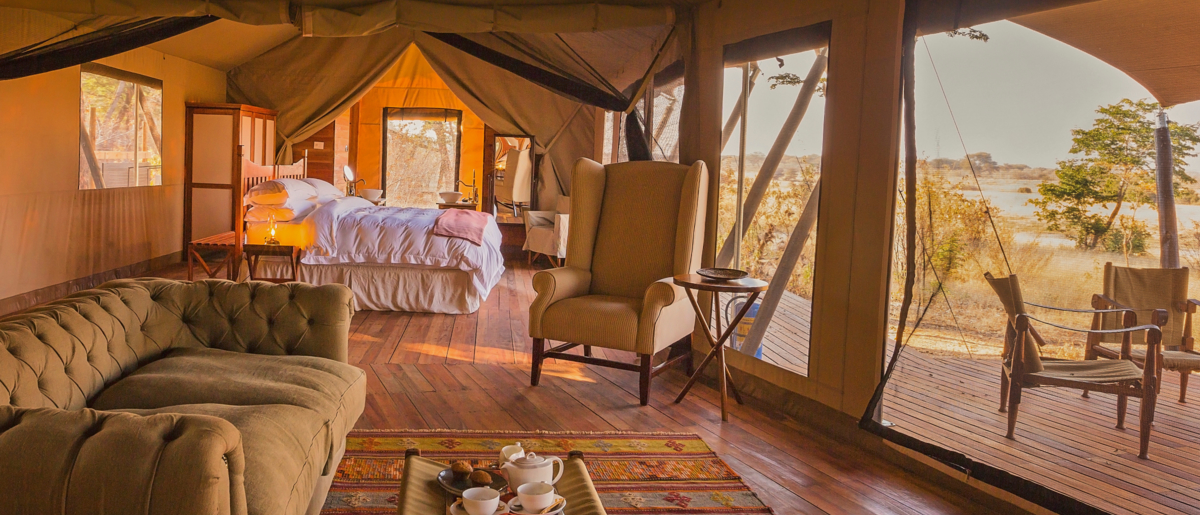 Roughing it meets comfort
Feel close to nature with only a layer of canvas between you and the wilds, but enjoy the luxuries of electric lamps, fans, mini safes and running hot and cold water.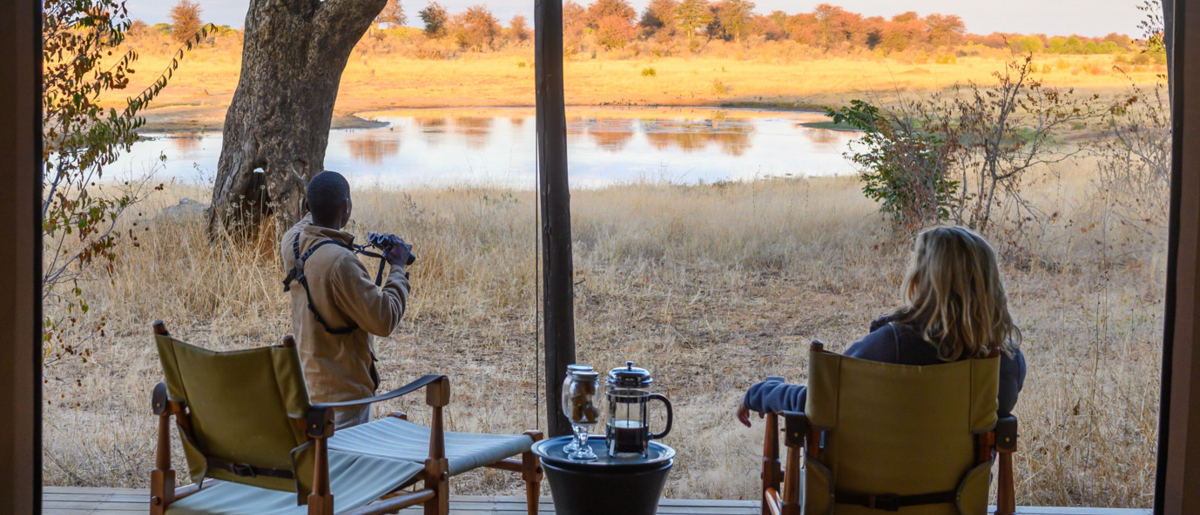 Watch the wildlife pass your tent
The private patio area in front of your tent provides the perfect viewing spot from which to watch the African bush unfold in front of you.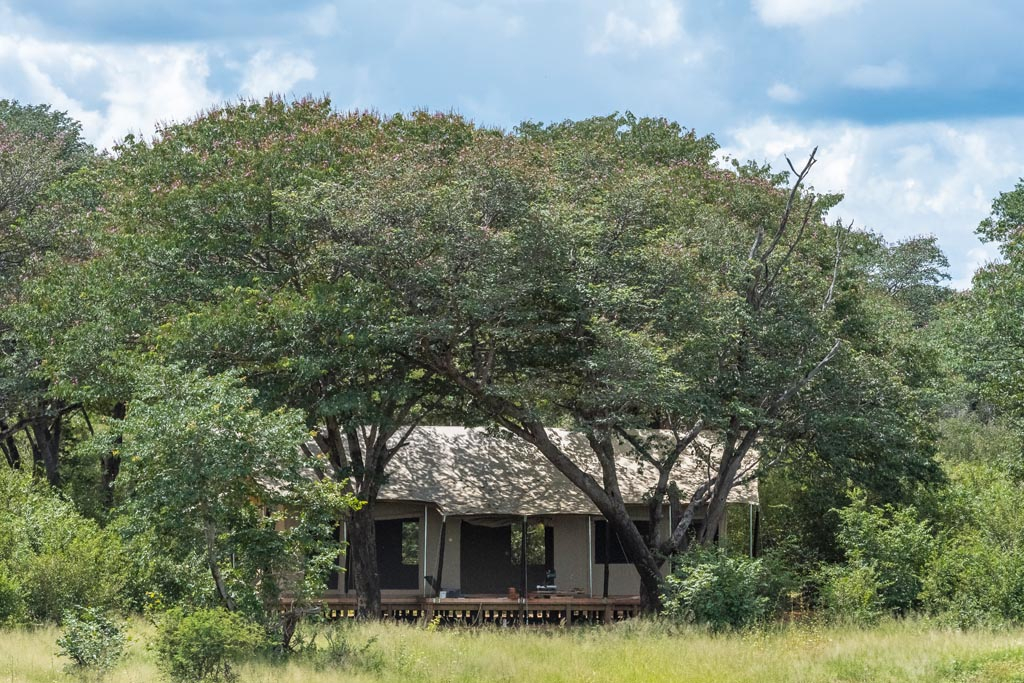 Immersed in the wilds
Sleeping under the stars in an eco-luxury tent is an authentic way in which to see, hear and smell the African wilds without forgoing conveniences such as a luxury bed and linen and a full bathroom.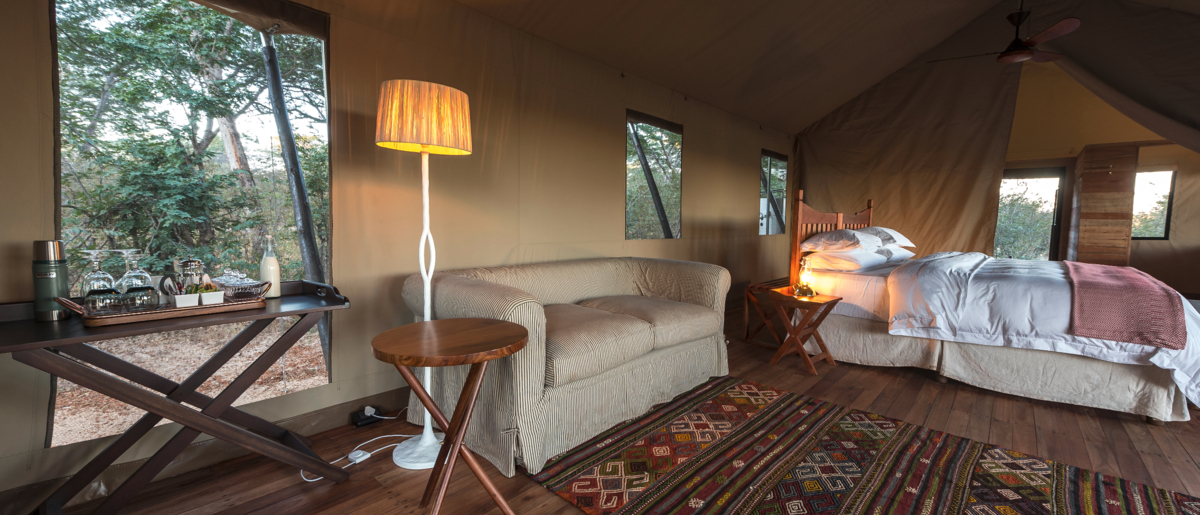 In-tent electricity and plug points
Our tents have 240V plug points which can be used to power fans, lamps and charge batteries for electronic devices. This voltage, however, is not suitable for hairdryers, electric shavers or other high power consuming appliances.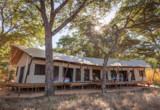 Luxury double and family safari tents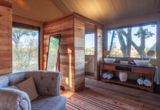 Modern en suite bathrooms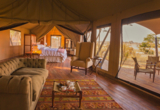 Roughing it meets comfort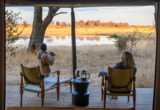 Watch the wildlife pass your tent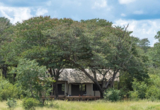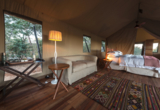 In-tent electricity and plug points
Rooms Information
| | Double room | Family room |
| --- | --- | --- |
| Room size | 60m2 | 100m2 |
| Beds | 1 King bed or 2 Twin beds | 2 King beds or 4 Twin beds |
| Occupancy | 2 Pax | 4 Pax |
| Bathrooms | En-suite bathroom with shower | 2x En-suite bathroom with shower |
See our rooms
Authentic eco-luxury
Premium quality mattresses, bedding, bathroom amenities and furnishings ensure luxurious comfort while low impact structural design and the use of solar energy ensures a low eco-footprint.
Our room design philosophy
A pleasing balance between style, comfort and environment
We design each room to maximise privacy and optimise views of the land and we take our decor inspiration from a traditional African safari in terms of the fabrics, texture and hues that we use. We pair this feeling of opulence with consideration for the environment, which is why we don't have any permanent structural fixtures and rely on solar energy, forgoing energy-heavy appliances such as shavers, air-conditioning and hairdryers.
Electric lights, fans and charging stations
International 240v plug points
Western flushing toilet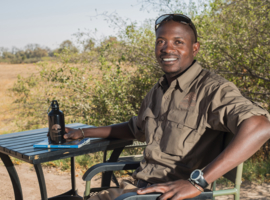 From The Team
We aim to be environmentally conscious and aspire to achieve a delicate balance between comfort and environmental impact
Essentials and Amenities
Our rooms have all the comforts you need without compromising on the feeling of an authentic African safari feeling.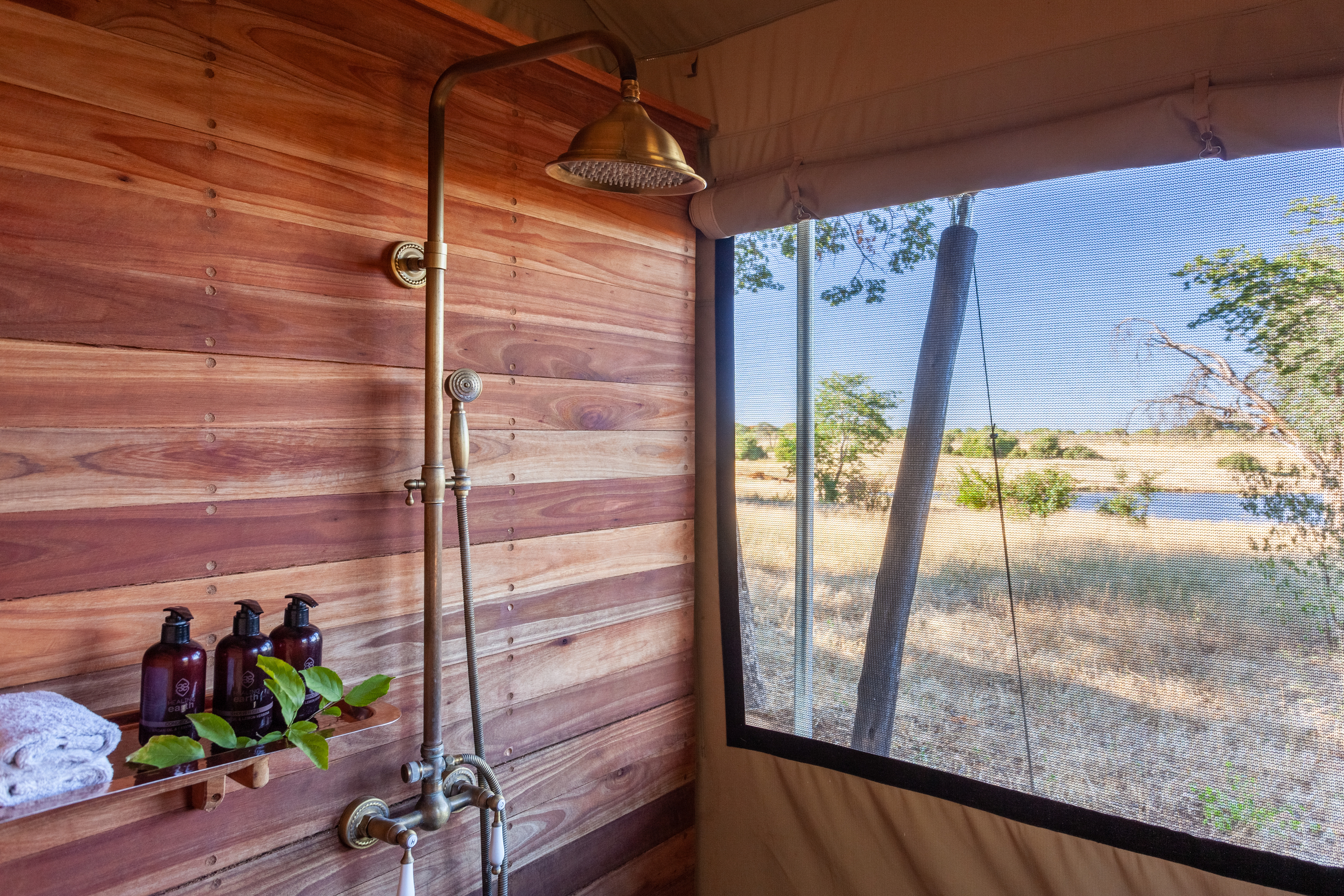 Full en suite bathrooms
The en suite luxury bathrooms have hot and cold running water and western-style flush toilets, enabling you to refresh, relax and reflect on another exciting day in nature.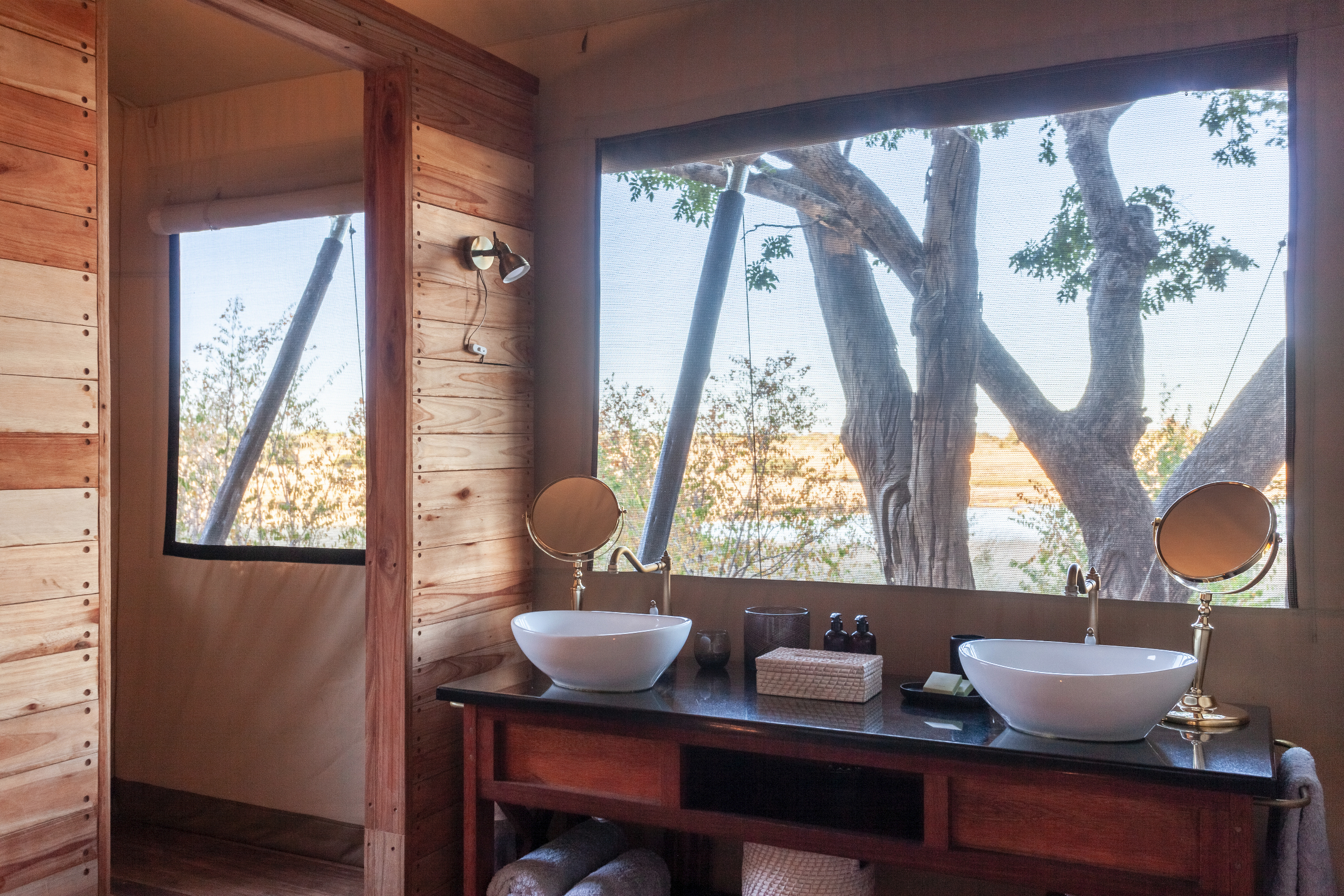 Double vanity
A double vanity basin adds to the feeling of home comfort, even though you are thousands of miles away in the heart of nature.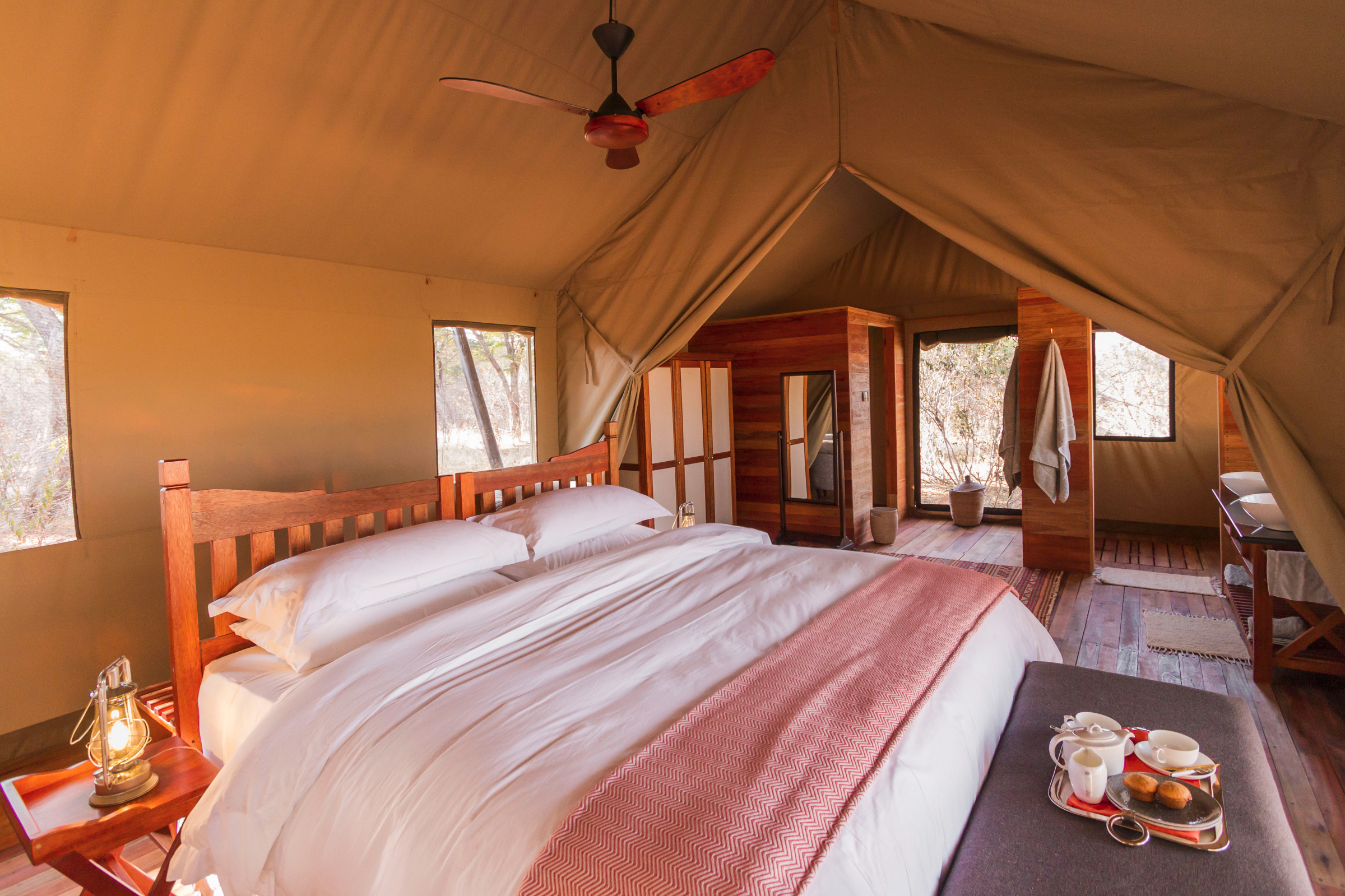 Finest linen and bedding
Superior quality mattresses are dressed in natural fabrics and the finest of coverings. Sleeping in the wilds has never been so indulgent.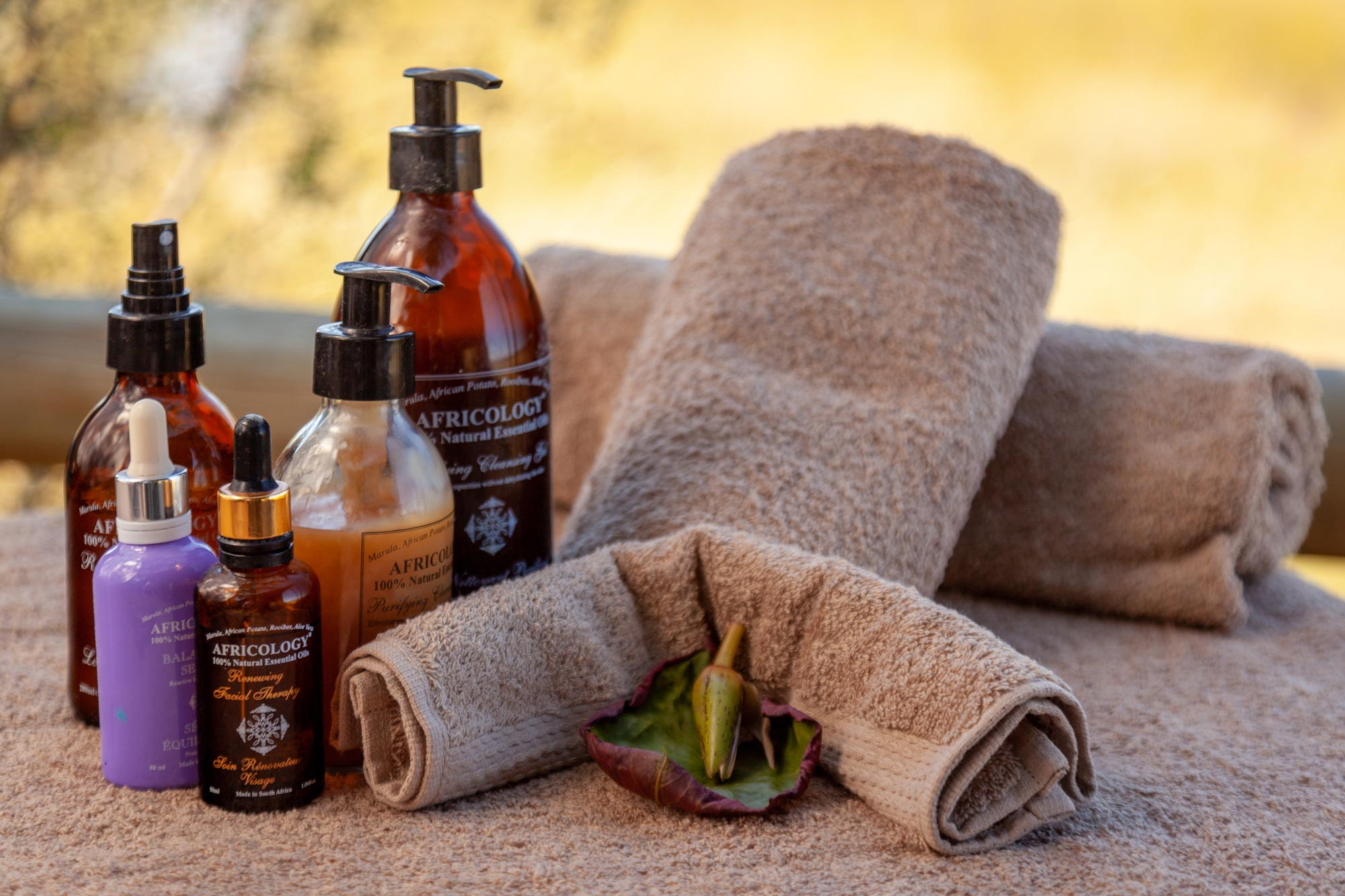 Sumptuous towels and decadent bath products
Taking a shower after a day of adventure in the wilds reminds one of the simple pleasures in life. We supply locally produced bath products made from organic herbs and absorbent comforting towels.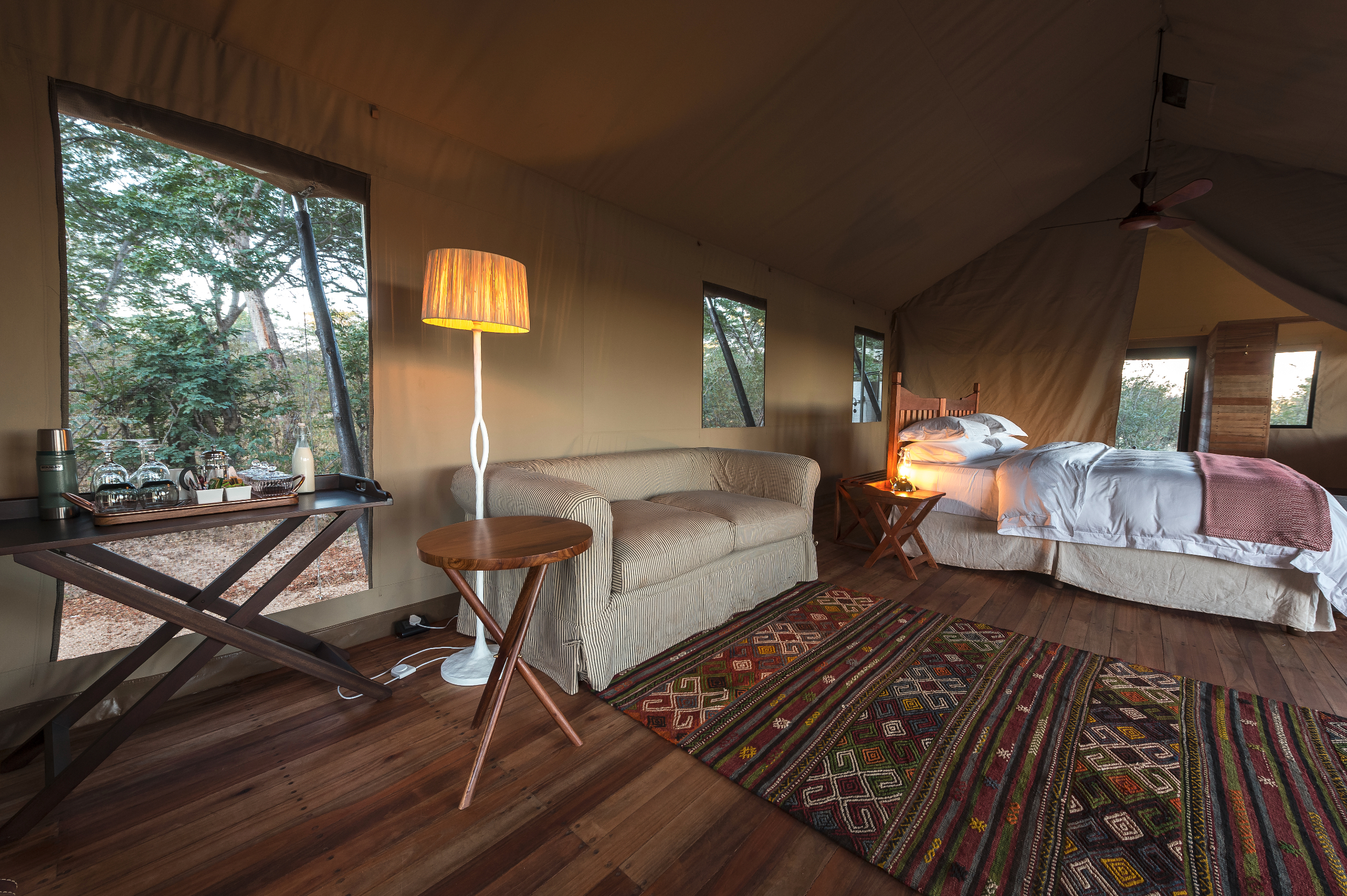 Electricity and plug points
Each room is fitted with electrical lights, lamps and fans. The 240V International plug points can power charging stations, batteries and sleep apnoea machines but are not suitable for hairdryers and electric shavers.
Testimonials
A very special place, overlooking a large waterhole. The tents are spacious with big comfortable beds and a great hot shower. One can lie in bed and watch the waterhole. Our family tent had it's own lounge with a very comfortable verandah outside. There are charging stations in the tents for all different plugs.
The sleeping arrangements are in tents. Not the tent you might be picturing. This one has hardwood floors, comfy bed, shower and bathroom. It adds the feeling of adventure when you hear animals at night.
Such a perfect setting for this magnificent trip. Attentive, wonderful staff, great accommodations, knowledgeable, fun safari guides! And we were lucky enough to get a bonus day when a flight was rescheduled! Everything was perfect!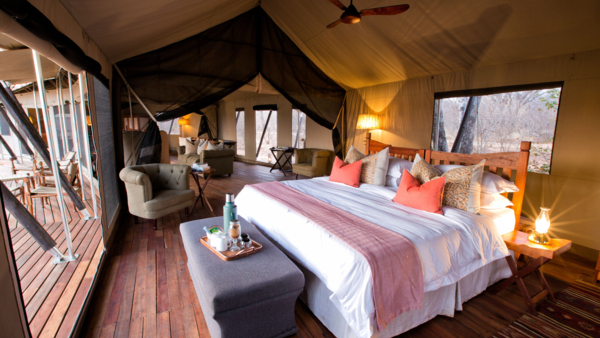 Staying in a luxury safari tent
Staying in a safari tent immerses you into the wilds without compromising on the comfort and safety of a luxury room. Your ears will tune into the light rustlings of leaves or the distant roar of the mighty king of the veld. The wind gently catches and snaps the canvas and the air is alive with scented bushveld air. Being this close to nature evokes feelings of oneness and belonging. Africa is the birthplace of humankind, and a visit to Machaba Safaris feels like coming home.