Wildlife Sightings Report - July 2021
July at Machaba was a very special month. Not only did we have rare and incredible sightings, but we also celebrated the birthday of our precious Nala who turned 11.
Lion In Wait
It's not very often we get to see a lioness kill right in front of us! While we were on a game drive we came across a stealthy lioness hiding in some tall grass with her eyes fixed on a nearby warthog.

Unaware of the predator's presence, the unfortunate prey wandered a little too close to the lioness. Once it noticed the lioness lying in wait, it was already too late. The proud lioness scored herself and her pride a great meal.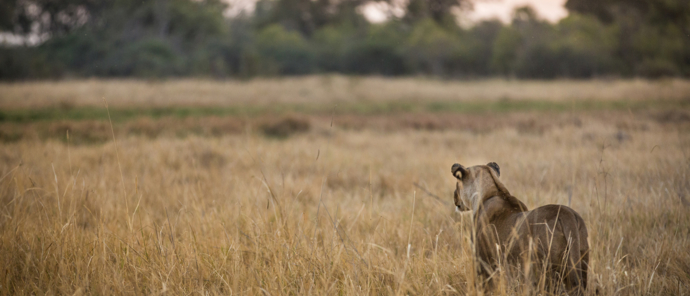 A Sad Few Days As A Wild Dog
Last time we told you how close our resident pack of wild dogs and their new pups almost came to facing off with a lion. This time, the pack, unfortunately, lost a few members.

One of the pack's adult males passed away this month, seemingly due to old age, and as a result, only five out of the nine pups remain. On one game drive, we saw one of the adult wild dogs feeding on the carcass of one of the deceased pups.

A very uncommon sighting indeed! Understandably, after all this, the pack of wild dogs decided to change dens. They successfully moved house, then did so again! Currently, we don't know where their new den is, but you'll know as soon as we find it.
Lion Country
This month was filled with lion sightings!

From sightings near camp to game drives out further into the pristine African wilderness, we were treated to seeing lionesses playing with their cubs, stoic males patrolling their territories, and hunting parties in the midst of a hunt! If you want to see lions, our Machaba Camp is definitely the place to go!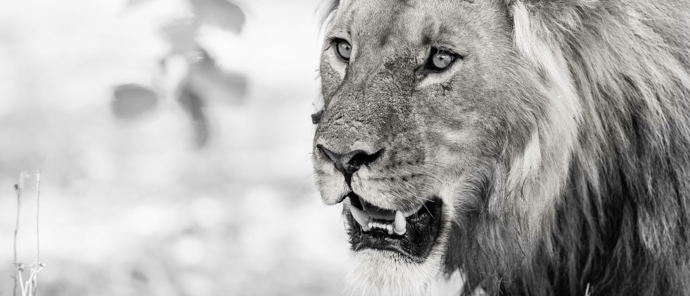 Just Walking Through
The Okavango Delta's elephant population is as incredible as ever, and with Machaba Camp so close to the Khwai River, we don't have to go far to see these mammoth mammals!

Every day we have the pleasure of seeing elephants drink, bathe, eat and play their days away, and on occasion, breeding and bachelor herds will walk through camp and munch away at some of our trees.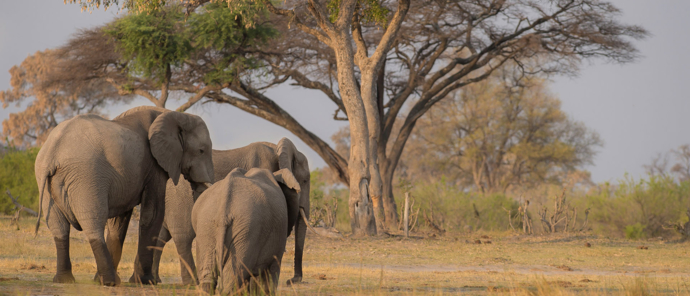 River Rage
The dry season's receding water levels signal the start of more territorial conflict between hippos in the Okavango Delta. During one game drive, we came across the carcass of a baby hippo.

It had puncture wounds on its sides that we suspect came from a larger male hippo. It died further upstream and got carried to where we found it by the river's current, but we weren't the only ones to spot the body.

Vultures tried to pick at it and open it with no success. A hyena even came alone to try and take advantage of the free meal, but it too wasn't strong enough to get to the hippos' tasty bits. It was only when the animal with the world's strongest biting force, the crocodile, came along that the baby hippo's carcass was finally dragged away and eaten.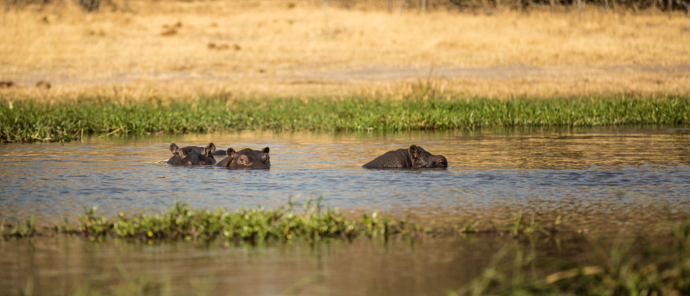 Join The Band
Our resident pack of banded mongoose still scurry around camp as they please, all 12 of them in fact. You can often see them darting around camp in search of food and digging insects out of the ground.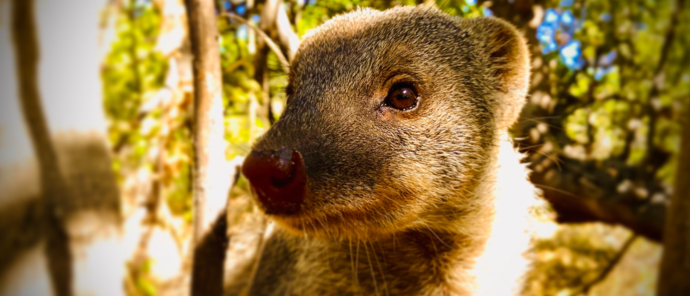 Until Next Time
We had so much fun exploring the Okavango Delta this month. With so many rare and exciting viewing opportunities packed into such a short span of time, we can't wait to see what August has in store for us.

Be sure to come back here this time next month for our updated Machaba Wildlife Report!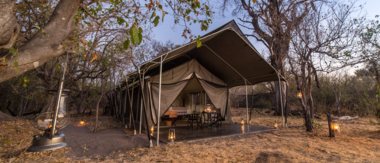 Machaba Camp
Nestled in a riverine tree line, the camp offers privacy, spectacular river views and excellent food ­– enveloped in a layer of warm hospitality.
Learn More Here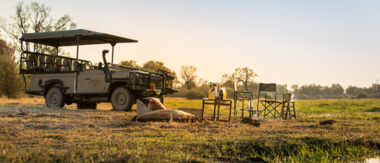 Safari Tips
To prepare you for a journey of a lifetime, here are our tips to make the most of your adventure.
Our Top Tips